For publishing of images, send me request please by E-mail. Please read Licensing.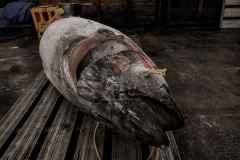 Tsukiji-the Japan biggest fish market will be finished soon. Market which used to ship and sell tuns of fish every day is going to be closed soon. The market was also one of the most popular tourist site in Tokyo, and eating the freshest seafood such as Sushi and Sashimi there is one of the best things to do. However, a highway from athletes dormitory to Olympic stadium would cut the market in the middle, so Tokyo government decided to move market to new facilities at Toyosu, located about 2.3 kilometers away from Tsukiji.
March 2020, Corona virus has been brought to Prague, historical city which is normally visited by thousand of tourists every day.
This time however, realised that I met two kind of the people in Prague downtown. Drug edicts and homeless as one group which occupied all benches surrounding the Main Rail Station from early morning, beggars whose probably sit at their favourite places like any other day and Russians. No tourist together with almost empty downtown of the Prague created a mix of very strange feelings. Happiness from the fact that I have a chance to walk and photograph the Prague without thousands of tourists and uneasy feelings from those who remained in the downtown.

Tokyo-host of the Olympic games 2020. New course has been build at the edge of Tokyo in Chiba, near the sea coast. Czech national team visited this course for their first training to get used to new course designed by Czech engineers, supervised by Eng. Pollert from civil faculty of the Czech Technical University in Prague,